Boise Idaho Foreclosures
Welcome to our intuitive, fast and easy website for searching Boise Idaho Foreclosures. Our innovative tools help to find the house you would enjoy the most. Feel free to search for homes with our search engine. Set up an account and custom searches that fit your desires. Once you're done, our system can take up the job of searching for you by sending you updates by email to tell you that there is a new MLS listing available that fits your criteria. Home searching can be easy and enjoyable; with us, it is.
Boise Foreclosures
September 22, 2023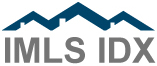 All listings featuring the IMLS IDX logo are provided courtesy of the Intermountain Multiple Listing Service, Copyright 2023.
IDX information is provided exclusively for consumers' personal, non-commercial use, and may not be used for any purpose other than to identify prospective properties consumers may be interested in purchasing. IMLS does not assume any liability for missing or inaccurate data. Information provided by IMLS is deemed reliable but not guaranteed. All listings provided by IMLS are marked with the official IMLS IDX logo.
Buying a Boise Foreclosure Property
Maybe you're in the market as a first time home buyer, or maybe you've been around the block a couple of times. Either way, you're interested in what buying foreclosures in Boise entail, and luckily for you, you've landed at the web's most extensive resource for foreclosures in Boise.
Choosing a Boise foreclosure can be one of the most rewarding investments of your life. A foreclosure, as part of what is known as a 'distressed' property, is a house where the previous owners defaulted on their payments. Because the bank wants to recoup as much cost as they can, these foreclosed homes are sometimes available at significant discounts, especially if they've been sitting on the market awhile. Now is the time to take advantage of these distressed homes, as they tend to appear and disappear from the market before you hardly have the chance to make a move.
It's wise when you decide to enter the foreclosure game that you go in with a pre-approval from your lender. With a pre-approval in hand, the next step is to contact one of our experienced agents who have the tools necessary to get you in touch with the Boise foreclosed home that you have your eye on. Going the route where you have your financing in place, you'll be equipped to grab that awesome Boise foreclosed house you saw on the market. It was one of the good ones with a too good to be true deal, one of the ones that appear and disappear... leaving you wondering if you saw it there, to begin with. Had you decided to search for your house and get the financing done later, the house would surely have disappeared from the active market.
When you're on the search for buying a foreclosure in Boise, be prepared that these 'distressed' sales, including short sales, auctions, and bank owned foreclosures, differ in your standard home purchase. The seller will want that pre-approval letter, and there will be little to no room for negotiations. Also, the home is an 'as is' sale and the repairs will be up to you, not the seller. When you've paired up with one of our experienced agents and are ready to make the offer, it can be wise to go in strong with an educated offer. What are comparable houses selling at?
And finally, after all, has been said and done, be prepared to start packing, as these foreclosed homes will be vacant and you won't have to wait for the owners to move out. Search our advanced MLS for specific foreclosed homes in Boise and get in touch with one of our agents to get those keys secured in your hand.